HERE TO HELP
Have a question? You may find an answer in our FAQs.
But you can also contact us:
Customer Services
Mon-Fri: 9:00 am - 6:00 pm
Sat: 9:00 am - 4:00 pm
Sun: Closed
---
SHIPPING
Free delivery for any order greater than or equal to 250 € in Metropolitan France.
---
PAYMENTS
Accepts the following payment methods:
Credit card: Visa, MasterCard, Maestro, American Express. The total will be debited from your card upon validation of the order.
PayPal: Easily shop online without having to enter credit card details on the website.
---
RETURN POLICY
You can return any item purchased on the site within 14 days of the delivery date.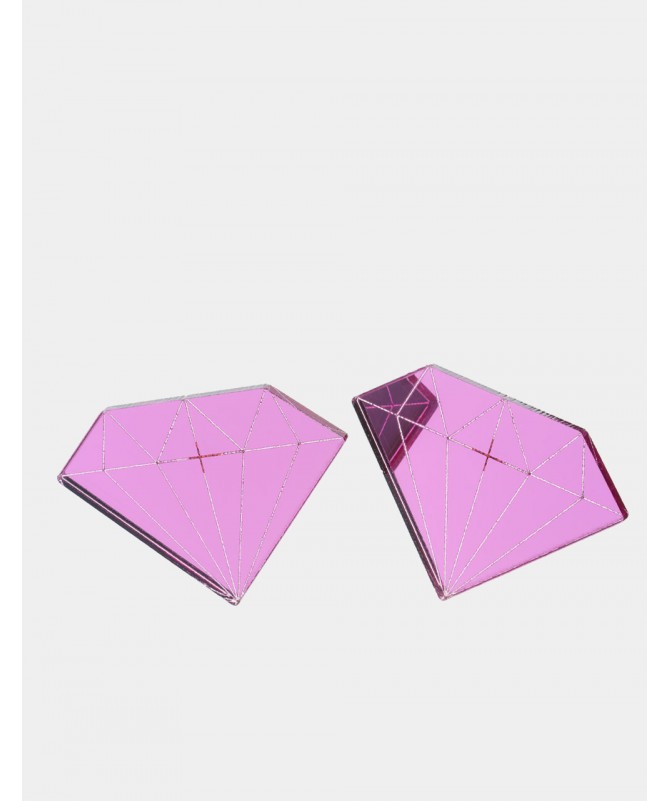 Pink Diamond Earrings
Diamond earrings in pink plexiglas.
From the exclusive collaboration between Dangeurse and Fille de Joie.

MADE IN FRANCE.
Guaranteed safe checkout

FILLE DE JOIE is dedicated to all the girls and boys who love to wear cool and sexy outfits. Created in 2015, the brand offers streetwear-inspired pieces that will make you to stand out from the crowd. The collection is crafted with love and joy, in Paris, the capital of fashion.