HERE TO HELP
Have a question? You may find an answer in our FAQs.
But you can also contact us:
Customer Services
Mon-Fri: 9:00 am - 6:00 pm
Sat: 9:00 am - 4:00 pm
Sun: Closed
---
SHIPPING
Free delivery for any order greater than or equal to 250 € in Metropolitan France.
---
PAYMENTS
Accepts the following payment methods:
Credit card: Visa, MasterCard, Maestro, American Express. The total will be debited from your card upon validation of the order.
PayPal: Easily shop online without having to enter credit card details on the website.
---
RETURN POLICY
You can return any item purchased on the site within 14 days of the delivery date.
Online only
On sale!
-€59.00
Product available with different options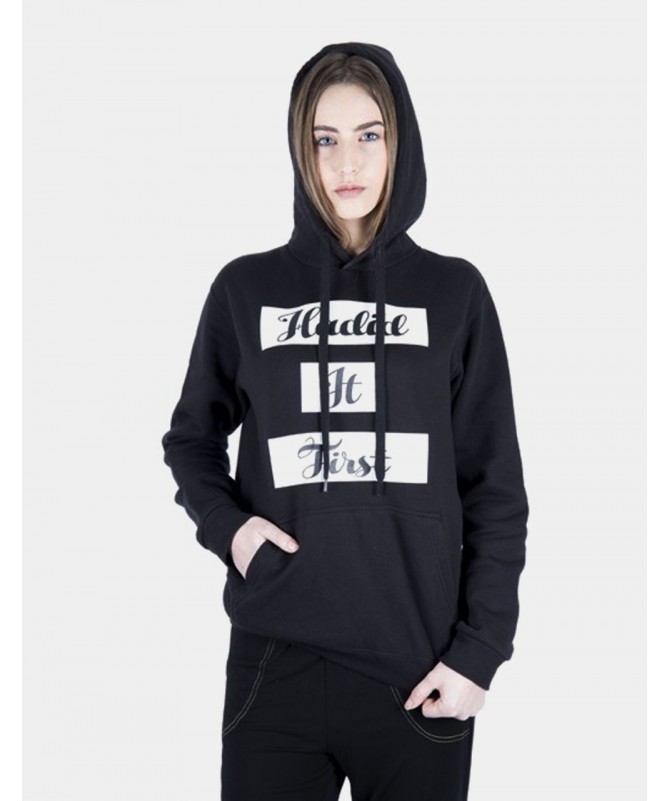 Hadid It First
Lined Hooded Unisex sweater. 80 % Cotton, 20 % Polyester.
Collins wears a size M et measures 186 cm.
Guaranteed safe checkout

FILLE DE JOIE is dedicated to all the girls who love to wear cool and sexy outfits. Created in 2015, the brand offers streetwear-inspired pieces that will make you to stand out from the crowd. The collection is crafted with love and joy, in Paris, the capital of fashion.